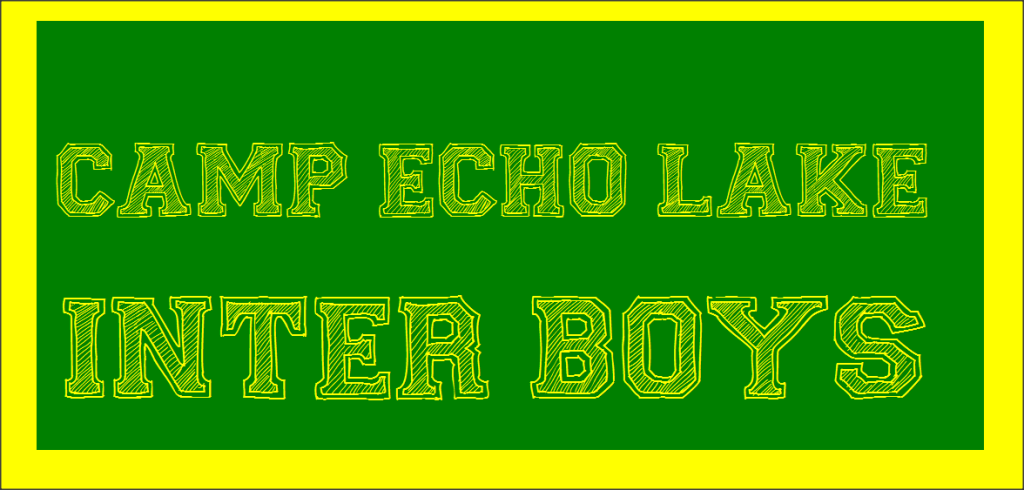 INTER BOYS HEAD COUNSELOR – Matt LeMoine
ALL-CAMP EVENTS 
The major all-camp events such as the Longevity Awards and Inside The Echo Lake Studio have been covered in the recaps for the Junior Boys and Girls.
CAMPFIRE / FANTASY AUCTION
The Inter Boys have had some special activities that they have enjoyed thus far as a group.  The Upper Inters kicked off our summer of campfires on Thursday in a high-energy, spirited affair.  The Lower Inters participated in the first-ever Camp Echo Lake "fantasy auction," wherein campers bid on random items using "Echo Lake money."
AFTER THE RAIN…ICE CREAM
Despite the rainy start to the summer, all of the boys are excited to be at camp and are functioning at a high level at their activities.  There was also some excitement this week when an ice cream truck visited to provide the campers with ice cream during snack time.
NEW AND IMPROVED ACTIVITIES
We have some awesome new instructors in soccer and baseball.  With the return of our outstanding hockey instructor for another summer, these three areas have been very popular amongst the Inter Boys.  Beyond sports, a new activity on camp –Science Technology Engineering and Math (STEM) –  has been very popular with the boys, as the first week has involved building and launching rockets!!
GOALS
My goal for the boys during the first week was to welcome them to camp and make them feel like Echo Lake is the best place to be!  I think that – with the help of an amazing Inter Boys staff and excellent new activity specialists – we have definitely accomplished this goal.
"VIKING CHESS" and RAMPSHOT
The Inter Boys are quickly becoming experts at "Viking Chess" and RampShot, two of the new lawn games that Patrick McNeece (Junior Boys Head Counselor) and I have introduced this summer.  These games are a great way to create more choices to campers during free play, and have helped to broaden the scope of what we can do on boys camp.
COMING UP
This coming week, the boys have an inter-camp against Southwoods, a tennis tournament against a number of different camps and (if the boy's get their wish) the beginning of TRIBAL!!