It's a wrap on our first week of family camp here at Echo Lake! We were thrilled to welcome seven CEL families for an amazing week of family fun.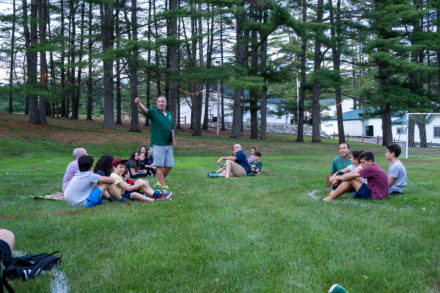 On Wednesday evening we kicked things off with a socially distanced evening lineup and a first -night-of-camp classic meal, Spaghetti and Meatballs!  Evening program was a medley of some of our favorite camp games, including the Mostest and Flashlight Sing! The Family Camp staff team claimed victory, but some may argue that the real winner was future Frosh Boy Caleb Green, who brought down the house with his solo rendition of "Yellow" by Coldplay in the colors round of Flashlight Sing.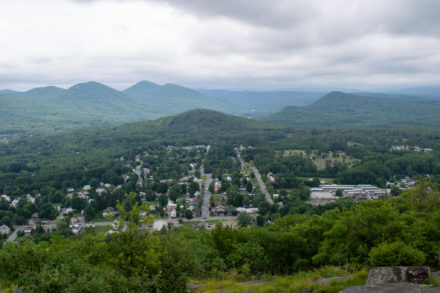 Thursday's morning hosted activity was a hike up Mount Hackensack. Kelly, Zach, and Cameron Stern led the pack to the peak. The weather was perfect and the group enjoyed the beautiful view of camp from the top! A Scavenger Hunt in the afternoon brought out the competitive side of many of our visiting families. After 20 minutes of scrambling across camp, the Scavenger Hunt ended with a tie between the Pressman and Stern families. Thursday evening brought a rainstorm that moved our Evening Lineup and dinner inside, but the rain couldn't dampen our spirits! Evening Program included a kids' viewing of Cool Runnings and a parents' Trivia Night, with the Dubins taking the win.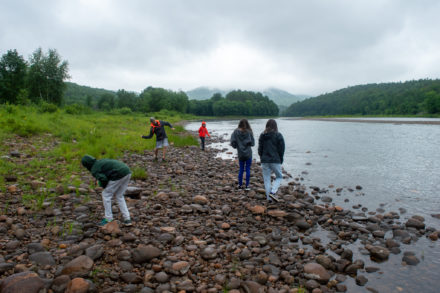 When we awoke on Friday morning, the Echo Lake Rocks had been changed from "CEL" to "MEEP." Who could be responsible? Several families joined Cat on a morning walk down to the Hudson River. There were some champion stone skippers in the group! In the afternoon, Family Fun Fitness with Sam had us all sweating hard. The Gershon and Green families really gave it their all! We ended the day with our first ever Family Camp Friday Night Live. Our featured acts included a dance by all of the Family Camp moms, a reprise of "Yellow" by Caleb Green, a dance by Violet Stein, a comedy act by Cameron and Dan Stern, a song by Isabel Levine, Hannah Pressman, and Ava Handler, and finally a dance by our very own Family Camp Staff. It was a fantastic night, and we topped it off by singing our camp songs! You can watch the video of the Family Camp Week 1 Friday Night Live on our Summer Site.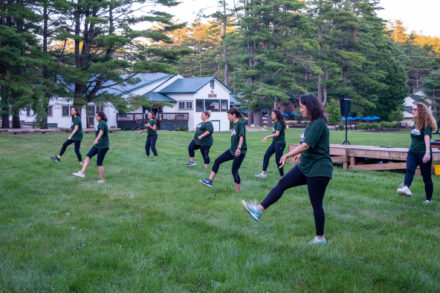 On Saturday morning, the lovely Leona led a yoga class for all of our Family Camp families. It was a relaxing way to start off the last full day of Family Camp Week 1!  It was a beautiful, hot day at camp and many of our families flocked to the lake for some boating. The afternoon's green and gold Tie Dye Extravaganza was a hit! Sandi Dubin and Marcie Handler really gave it their all, dyeing shirts for several of their family members and trying out multiple patterns! Our evening activity was a campfire in the senior village, complete with songs, s'mores, and a silly story. We were thrilled to have some of our CEL campers join us virtually! A great time was had by all.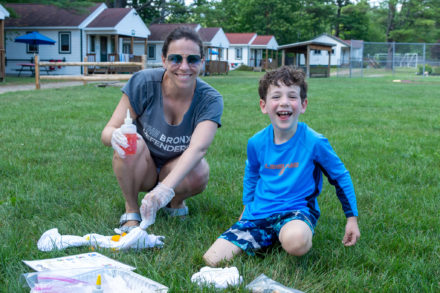 We were sad to see our seven families head home on Sunday morning after such a wonderful week. Family Camp Week 1 will be a week that we always remember!