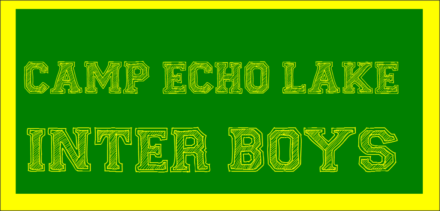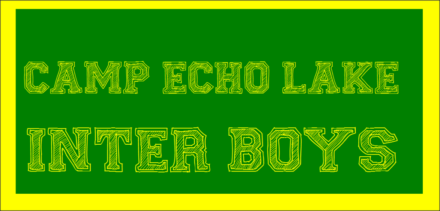 How do you spell amazing??  I-N-T-E-R!!  The boys had another amazing week and really showed their Inter spirit.  We started our week off by having Boys Camp World Cup during a very rainy day at camp.  The rain did nothing to damper the spirit and enthusiasm of the boys as they worked together and played their hearts out.  As more rain moved in during the afternoon play was unfortunately halted and the boys are looking forward to finishing the event later this week. Ole! Ole! Ole! Ole!
The entire camp was treated to a special guest this past week as Adam Issadore, a rhythmic drummer, led the groups in drum/chant circles.  It was awesome to observe the campers and staff making great music and memories together.  These "little drummer boys" carried their energy into all other activities as well!
Brrr…."Baby It's Cold Outside!"  Our 2nd annual Winter in July event was another way to come together as a camp and have a blast!  On Thursday night, the campers and staff were treated to a Winter Wonderland in the Field House.  With the addition of the snow machine and hundreds of fairy lights, the Field House was transformed into a magical place that was a sight to behold!  After an exciting trivia game, each division was given a gift from Santa himself.  The Inter boys discovered that Santa had given them an amazing trip to Great Escape in the upcoming week.  If that wasn't enough, Tony, Emily, and Violet read "How the Grinch Stole Christmas" to the entire camp.  Unfortunately, the Grinch himself made a special appearance.  Don't worry…the campers made it known that the Grinch and his foul attitude had no place at camp!  The evening was such a treat for the campers and staff!  Let it snow, Let it snow, Let it snow!!!
Go Green!! Go Gold!! What better way to spend a Friday morning than with APACHE RELAY!!!  The Inters demonstrated sportsmanship, camaraderie, and awesome attitudes as this full camp relay race was underway.  It is amazing to see all of the campers cheering each other on as they race around camp trying to help their team achieve a victory.  Mohawk took the victory in the Main Village Apache relay as Upper Inter Ethan Klar crossed the finish line first.  Way to go Inters!!
On Saturday night,  the entire camp was treated to a wonderful theater production of "The Little Mermaid" produced by our theater staff, but most importantly, starring our amazing LOWER INTERS!!!  These boys did marvelous work over the past few weeks learning their songs and their lines.  The beautiful set design, the amazing acting, and wonderful singing is evident of how committed these campers were to making sure that their performance went off without a hitch.  I was so proud of my boys for their performances!   AWESOME JOB INTERS!!!
We ended our week with one of the most special events of the summer……CARNIVAL!!!  The boys got to enjoy hamburgers, cotton candy, Zap lemonade, snow cones, curly fries, popcorn, carnival games, hay rides, and other fun that come with this wonderful event.  Needless to say, the boys had a blast hanging out with each other and having a great evening.
Even more great things are on the way for the Inter Boys in week six as we look forward to our Great Escape trip on Monday, campfires, overnight Trek trips, and Upper Inter Graduation.  Needless to say, the days are flying by and the end is near.  However, we are going to make the most of each and every day we have together.  The Inter boys are AWESOME!!!