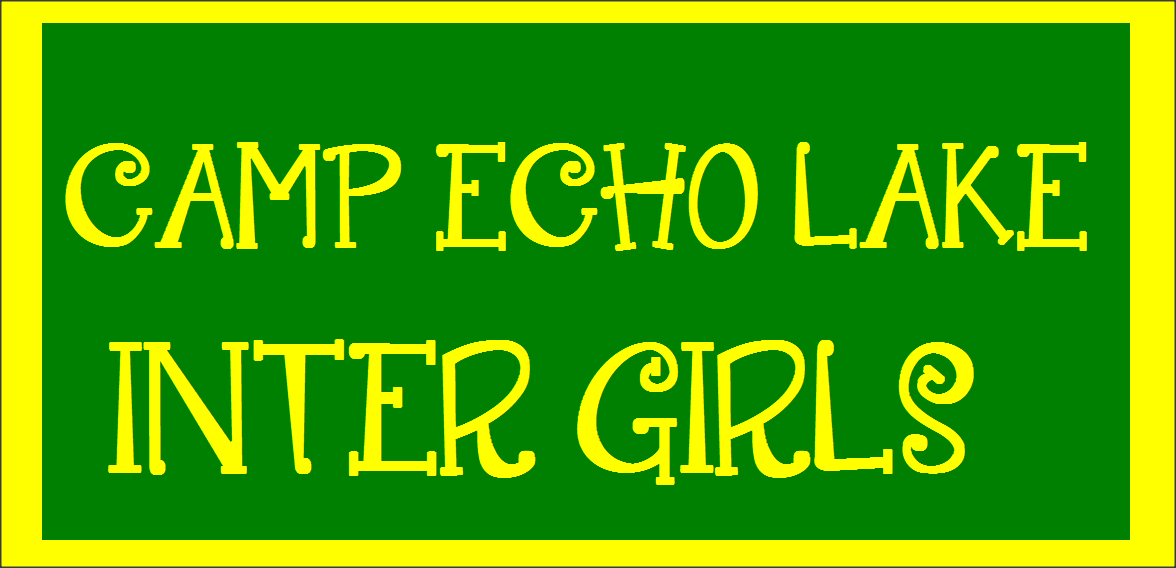 Inter Girls Head Counselor – Becca Zukowsky
LOWER INTER GIRLS – SHREK
The Lower Inter Girls performed Shrek this past week in front of the entire camp.  Many of the Lower Inters were involved with the play in one way or another:  performing, helping the stage crew or being a part of the cheering squad in the audience.
Watching Shrek from the audience was an amazing experience for me.  The girls all had a great time on stage together, and the entire crowd was laughing and singing along the whole time.  All of the hard work that they put in practicing for the show really paid off.  They should all be very proud of their outstanding performance!
UPPER INTER GIRLS – BINGO
The Upper Inter Girls joined Operations Dirctor,
John "JP" Pezzolla
, at the at the amphitheater for a round of Bingo (an exclusive event for the Upper Inter Boys and Girls).  Each group competed for a variety of prizes, and in true Echo Lake fashion, everyone went home a winner!
I was surprised to see how excited all of the girls were about playing Bingo, but JP and the rest of the staff made them all feel special because it was exclusively for the Upper Inters.  The girls showed off their prizes all night long and also the following day.  Overall, the event was a big success!
APACHE RELAY
This past week, the entire camp participated in the Apache Relay, the most anticipated Tribal event every summer.  Each camper participated in at least one of the 117 events around camp, ranging from swimming to making a perfect bed.  One of the things that I love about Apache Relay is that there is something for everyone!
Even though camp is split into Mohawk and Iroquois during the Apache Relay, all the campers were super supportive of each other, cheering as loudly for the losing team as they did for the winning team.
LIT CAMP RECORD BOOK
The LITS put on an evening program that gave the Inters the chance to break records from the camp record book, which hasn't been used in a number of years. Some of the records that were broken included: most cartwheels and most paces while balancing a book on his or her head.  The campers were all very excited for the chance to break records and go down in Echo Lake history.
WINDING DOWN
This was the last week of our "regular schedule."  As the summer winds down, weeks 6 & 7 are jammed-packed with special events during each day and night.  There is still a lot to look forward to and tons of fun to come in the last two weeks of camp!
COMING UP THIS WEEK
This week we have two special events coming up. The Inters will all be going on their big trip to Great Escape, and some Inter Girls will be embarking upon the big trek trips of the summer – The Pike (a paddling and hiking trip) and The Claddle (a climbing and paddling trip).