Read all the articles from this issue.
Hey Everybody!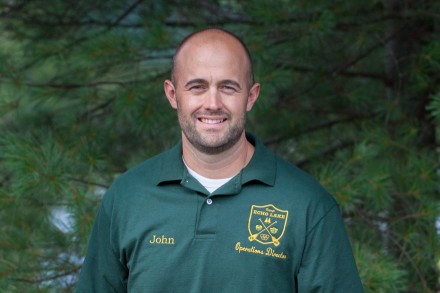 I just wanted to give you guys a quick update on all the projects that are in the works or soon be up at camp! I'm guessing most of you have heard about our new climbing structure known as "The Rock". I promise it's nothing like the famous prison in San Francisco Bay!!  This thing is going to be awesome. It has four sides, each side getting progressively harder and it looks and feels just like a real rock surface. This will really help us get more campers climbing on camp in addition to our offsite Trek climbs.
Another exciting upgrade we are planning this spring is a complete re-imagining of the the Amphitheater.  We will remove all our bleachers, regrade the slope and install new comfortable benches. New plantings surrounding the new Amphitheatre will finish this off with a very "campy" feel.
We are also sprucing up our grove pavilion as well and populating it with some fun new games for our Main Villagers. It should improve an already great spot for day and evening activities rain or shine!
Stay Gold,
JP