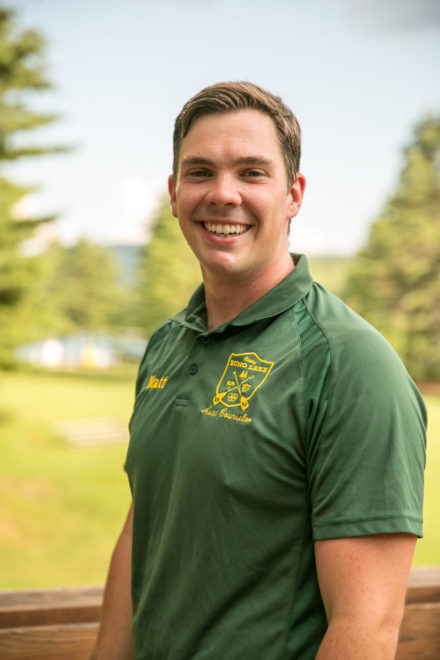 Almost ten years ago to the day, I sat down at a computer in the Student Union building at my college and started an application to work at Camp Echo Lake. I can still remember watching and re-watching the promo video at the time, pausing every few frames to inspect different locations around Camp. I will never forget my interview with Laurie – for the entire call, I paced around my living room with nervous eagerness – and I took the position the moment I was offered! Little did I know, a few months later, I would be saying hello to a place that would forever change my life.
I have reflected a lot about my time at Camp over the past few years. In every one of the hundreds of interviews I've done each year, I tell the story of how I came to be at Echo Lake. In describing my experience, I hope to convey how genuinely unbelievable my journey has been since I was standing in the shoes of a new prospective staff member. I have watched amazing campers grow into even more amazing adults, I have cultivated some of my most cherished friendships with people from all over the world, and I found the love of my life.
I mean, what more could you ask for when you sign up for a summer job ten years earlier?!
Of all the camps, in all the world, I was lucky enough to find my way to this one. I walked into camp with the hope that I would have a fun summer and meet some interesting people, and I am leaving as a different person. Who is to say if I would have had the same or similar experience at another camp, but you can be sure that I cherish the serendipitous series of events that led me back to Echo Lake each summer.  Time can often be the best teacher, and I feel time doing something you love, with the people you love, can be transformative.
To any new camper or staff member starting their Echo Lake journey in 2020: be yourself, meet new people, be kind to others, try your best and ask for help when your best falls short, and always remember how lucky you are to spend a summer at The Lake. If you do these things, there is no telling what the next ten years will hold for you.
So in the way of signing off, I want to wish the best to everyone I have had the opportunity to meet and spend time with at Camp. Campers, staff, alumni, parents, and friends of the Echo Lake community, thank you! I hope that I have been able to give at least a fraction of what I have received.