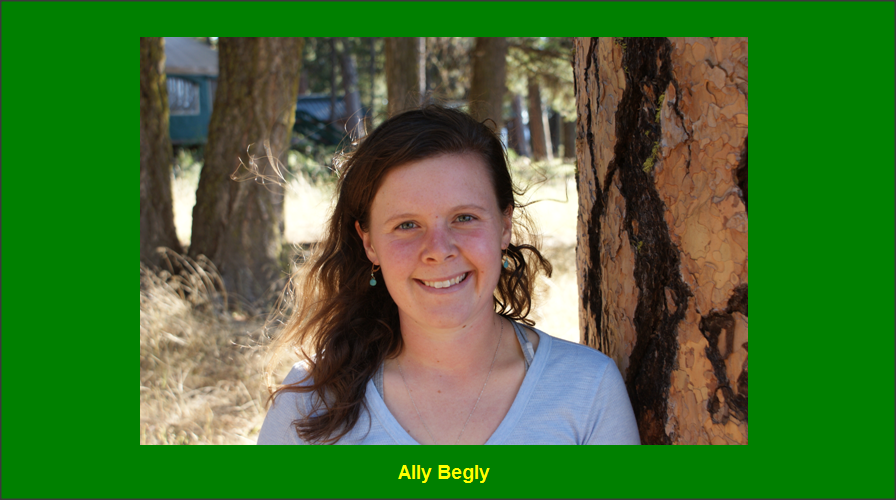 Ally grew up in Geneva, NY.  Her parents, Glenn and Terry, met many years ago at Camp Echo Lake, so she was lucky enough to spend every childhood summer at camp. Ally has two brothers, J.P. (who spent many summers as a camper and a staff member at Echo Lake), and Corey (who will be working with her on head staff this summer as the LIT Director).
Ally attended graduate school in Idaho, and now resides in Madison, Wisconsin, where she teaches first, second, and fifth grade science.  As Inter Girls Head Counselor, Ally oversees the staff for the eleven and twelve year old girls.
After a brief hiatus, Ally is extremely excited to be coming back at camp this summer.  She loves pretty much everything about Echo Lake, but some of her favorite parts of camp are morning lineup, Special Days, and the fun that is part of even the most ordinary days at camp.  Ally feels really lucky for the opportunity to work with both campers and staff again.  She is looking forward to the energy and enthusiasm that are a part of each day at Echo Lake, and can't wait for summer 2015 to get started!
How many summers have you spent at Camp Echo Lake, and what brought you here in the first place?
This will be my 17th summer at camp.  My parents (Glenn and Terry) met here a very long time ago, and I've been at camp pretty much since I was born.  I took a few summers off, but I'm excited to be back this year!
What was your childhood camp experience like?
I was lucky enough to grow up at Echo Lake.  I got to experience all kinds of sports and outdoor activities and met people who are still my closest friends to this day.
What do you believe makes Echo Lake special for campers and staff?
Aside from the fact that you get to spend two months in one of the most beautiful places to be, you meet so many great people at camp and build incredible friendships.
How do you spend the 10 months waiting for camp to start?
I am a science teacher in Madison, WI.
What are your hobbies?
Taking my dog for hikes and walks, reading, and writing
What are your favorite Echo Lake activities?
Basketball, tennis, and TREK.
Please share a fond memory or two about Camp Echo Lake:   
I'll always remember my first special day as a Frosh girl, which was centered around finding a special prize at the end of the rainbow.  Our counselors left mysterious notes and clues for us to solve to follow all day long.  It still stands out in my mind as one of the most exciting, adventurous days ever.  Being involved in planning special days was a blast as a staff member, too. One thing that I really like about camp is the creativity and the excitement.  It's been neat to experience that from two different perspectives (as a camper and as a staff member).