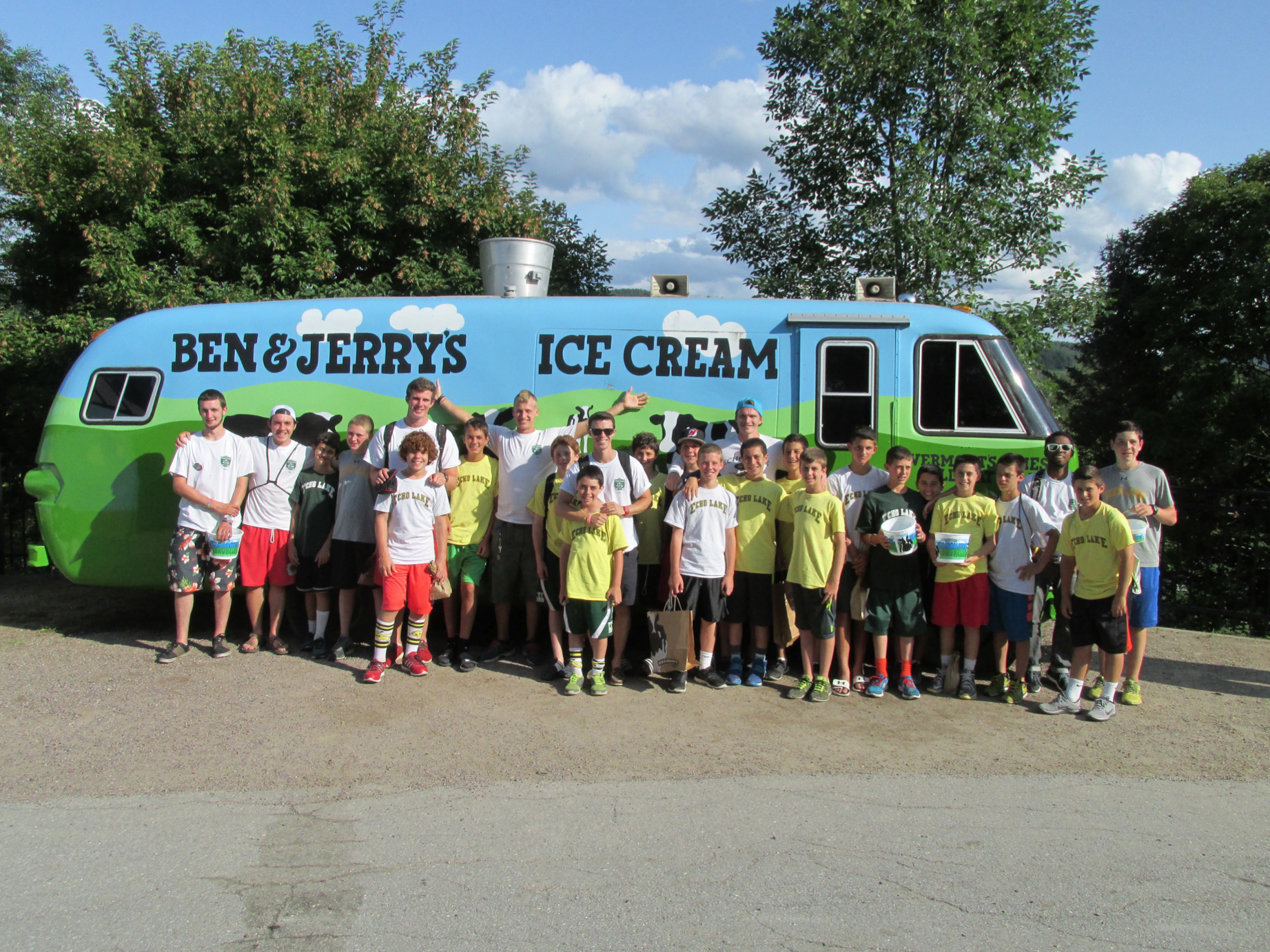 Lower Village Boys Vermont Trip
By Elliot W. and Zach W. 
The Lower Village Boys went on a 4-day/3-night trip to Vermont. This is a recap of our trip….
Day 1
We were all super-excited as we left Camp Echo Lake at 11:00am!  We took a coach bus to our first stop on the trip, which was white water rafting.  It was so much fun, and we all want to do it again!  After white water rafting, we went to our hotel instead of our campsite due to the weather.  After settling into the hotel, we went out for pizza and bowling.  We had so much fun on our first day; we couldn't wait to see what was in store for us over the next few days.
Day 2
We woke up, and had a fantastic breakfast at the hotel. We were sad to leave the hotel because we had so much fun the night before.  Our driver, Frank, drove us to downtown Burlington, where we split into groups and spent the whole morning shopping.  Later in the day, we went on a cruise around Lake Champlain.  It was very relaxing, and also educational, seeing the sights of the lake.  After setting up tents at the campsite, we went back to Burlington for Ben and Jerry's and watched the movie
Hobbit 2
.
Day 3
On our last full day, we spent the morning at Shelbourne Farms, where we saw many animals (cows, pigs, sheep, horses and chickens).  One exciting thing that our group did was milk a cow for the very first time.  Another fun thing that we did at the farm was sample a number of incredible cheeses and freshly baked breads… so yummy!  That afternoon, we took a tour of the Ben and Jerry's factory.  Some of the boys participated in something known as the "Vermonster Challenge."  The "Vermonster" is a bucket filled with 20 scoops of ice cream, one fudge brownie, four bananas, three cookies, four scoops of toppings, four spoonfuls of hot fudge and five spoonfuls of whipped cream.  It was super crazy!  That night, we went to the final activity of the day, a Vermont Lake Monsters minor league baseball game.
Day 4
We woke up, cleaned up our camp site and boarded the bus to Bromley Ski Mountain.  At Bromley Mountain we got to go on an alpine slide, trampolines, play mini golf and had a BBQ for lunch. This was the conclusion of our trip.  We were safely back at camp two-and-a-half hours later. Overall, the boys had an amazing trip, and we will never forget the experience we shared together!