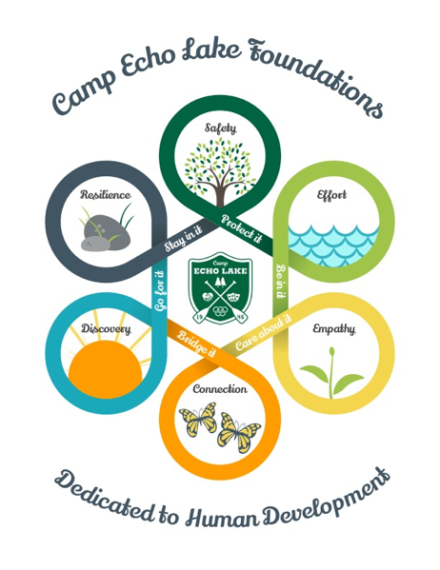 Earlier last month, we introduced Camp Echo Lake's Foundations.  This week we are highlighting one of our foundations, Safety.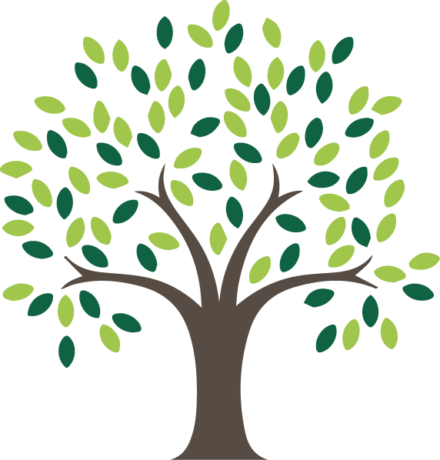 Safety: "Protect It"
As Echo Lakers we prioritize physical, emotional, social, and psychological safety in everything we do and in every interaction, we have.
Why? You can't have development without safety. Personal growth and development happens in an environment in which an individual feels safe.
Please enjoy Kelly's blog post about safety and hear more on why it is such a crucial part of what we promote at CEL.
In my everyday life, I always like to have a plan.  Having a plan makes me feel safe from chaos. I like to wake up knowing my schedule for the day and what I can expect.  What do I need from the grocery store?  When will I do laundry today?  What's for dinner tonight?  These are the daily events I typically plan.  However, I am sure we have all had a moment when a plan didn't go so well. You got a flat tire on the way to the store.  Your laundry machine broke.  Your dinner burned.  Luckily, we have resources that help us respond to these unexpected events such as roadside assistance, laundromats, and take-out.  Some would call these back-up plans.  
At Echo Lake safety is our first priority. We want all members of our community feel physically and emotionally safe.  That is why we always have a plan.  These are our protocols that we instill in our staff during orientation. And of course, as things do in everyone's life, when something does not go as planned, we have a system in place that helps determine our response, our back-up plans.
I have found that most of the time, a change in plan at camp is not necessarily a negative, but rather results in a fond camp memory. For example, a few summers ago I had planned an evening program for all of Girls' Camp at the Amphitheatre.  About 15 minutes into the fun it began to rain, and then pour! As the sky grew darker we made the decision to move everyone into the covered Grove Pavilion.  We didn't want the campers just sitting around waiting for the weather to pass, so we decided to play a sing-along, with the words projected on a screen.  With their counselors leading the way, one group started singing on the top of their lungs, followed by another group, and so on.  Before we knew it, the entire Girls' Camp was on their feet belting out Let it Go from the Disney movie Frozen.  What could have been a not so great moment turned into one of my most memorable moments from that summer, and ended up being a better time than our original plan. I could recall dozens of memories from camp, similar to this one, when we had to quickly alter our plans to keep our campers safe, and still created an environment where the campers could feel at ease and have fun!
What are some other steps that we take to keep our campers safe? We certify our Lifeguards with the Red Cross Lifeguard, CPR, and First-Aid certification during orientation.  We train our staff to be assist our Lifeguards at the waterfront.  We use the 'buddy system' during general swim and conduct buddy checks regularly.  We have a high staff to camper ratio. We have a doctor on campus and a nurse in the Healthcenter twenty-four hours a day. We train our staff during orientation on how to respond to different types of emergencies. By putting all of these plans into action, our staff feels confident in their ability to respond to an emergency and our campers can feel at ease.
What are some ways we keep our campers socially and emotionally safe? We promote empathy and kindness throughout our community.  We pass fuzzies to recognize campers for trying hard and/or being a good friend.  We celebrate growth and teamwork as opposed to winning. We have full-time cabin specialists who are with the campers at all times and help facilitate friendships.  We hire staff who have a wealth of experience working with children and train them during orientation to deal with conflicts, homesickness, and other social and emotional scenarios that may create noise in a camper's head. We create an environment where a camper is never without an adult they can trust.  We react quickly to any behavior that is making someone feel emotionally unsafe and involve parents if a situation calls for it. We want our campers to feel socially and emotionally at their best, so they are able to focus on building friendships and skills.
We understand that our camp parents are sending us their most precious possessions and putting their full trust in us. That is why we continuously revise our plans to produce the safest environment possible for our community. Whether it is an unexpected weather event, or simply hanging out in the bunk, we want our campers to know they are in a physically and emotionally safe environment that is conducive for building connections and having fun!