Read all the articles from this issue.
If being prepared for "true adventure" sounds like an oxymoron..it is! You can't be prepared for thunderstorms on Senior Village Special Day or your golden brown marshmallow turning into a charred and blackened blob.  That's the beauty of the summer.  You learn to go with the flow and to trust that it will all work out.  In fact, you learn that sometimes Plan B is way better than Plan A ever could have been!
So how do we prepare for the adventure of a summer in Senior Village?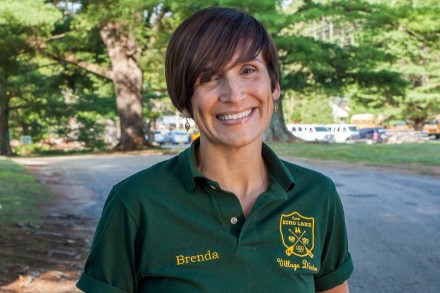 The Art of Adventuring
We always look at the experiences that Senior Village campers are going to have to make sure that there will be plenty of fun and excitement for everyone.  Whether it's Thursday Trip Days, Special Days or the Upper and Lower Village "Big" Trips, every summer we look to see how we can make those adventures even better!  We're not only dreaming of camp during the winter months, we're planning and scheming for big adventures!
Create Peace of Mind
By taking time to get to know new campers coming to Senior Village, we know that we can help make that transition as smooth as possible.  By sending along information to parents and campers about what to expect, we hope to answer questions and alleviate concerns.  By welcoming campers and families to the Senior Village, we hope to build connections that will last for years to come.  We also do our homework…we aim to learn from Laurie and all of the Main Village Head Counselors all about the campers coming into Senior Village.   By the time the buses roll in, we can't wait to get the summer started!
The Best Adventures Sometimes Require us to be Light on our Feet
It's pretty common to over pack for an adventure.  Every year I say I'm going to bring less to camp – let's just say I'm a work in progress!  I challenge you and myself to bring less "stuff" and more of the intangibles.  What do I mean? Bring a few less t-shirts, but more willingness to make friends with someone new.  Bring one less pair of shoes, but more of an open mind to try a new activity.  Bring one less sweatshirt, but a little bit more positivity.  The great thing is, none of those extras take up any space in your duffles, but they can-and-will add so much to your summer!
The Give and Take of Adventure
We like to think that camp is as much about the surprise encounters and unplanned events as it is about schedules and itineraries, so it's good to be prepared when the unexpected arises.  We plan for the summer, by being ready for the unexpected as much as possible.  You simply need to ready yourself by being open to the adventure of it all!
As much as it surprises many people, we don't start preparing for the summer in May.  We start organizing– and counting down – and getting excited the minute the buses roll out of camp.  We're ready…for the expected, the unexpected and everything in between!
Can't wait to see you all on June 27th!!
Big Hugs,
Brenda