Laurie Rinke
Owner / Director, LCSW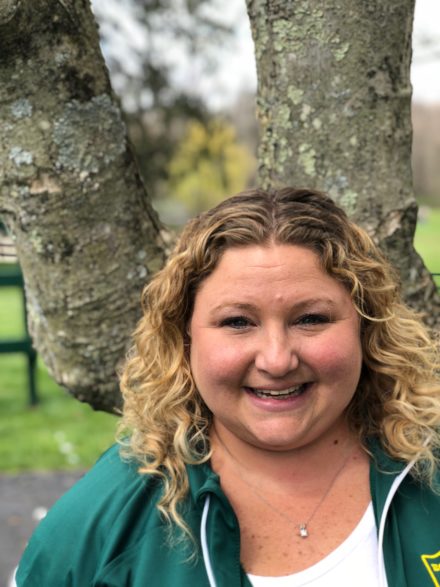 Laurie has been at Camp Echo Lake for most of her life and she truly bleeds green and gold! She started out as a camper in 1986 and has never left, rising steadily up the ranks from Cabin Specialist all the way to Owner/Director. In addition to her vast camp experience, Laurie has a degree in Psychology and Education, and a Master's Degree in Social Work, both of which she draws upon as she leads (and cares for) our campers and staff.
Laurie has been honored with both local and national awards for her work with EPIC (Emerging Professionals in Camp), and in the camping industry. She is the former Program Chair for the Tri State Camp Conference, serves on the American Camp Association NY-NJ Board of Directors, serves on the New York State Camp Directors Association (NYSCDA) Board of Directors, serves on the Girls Leadership Institute Board of Directors, and is also very actively involved with Project Morry.
Although Laurie is involved in all areas of camp, she focuses on camper recruitment, communication with parents and camp families, and staff hiring, She does so with the same enthusiasm that she brings to her legendary campfires each summer.

When asked what makes Echo Lake special, Laurie replied…
"Camp Echo Lake helps each camper and staff member feel valued and important as they build life skills, form connections with others and become an important part of our overall community.

We help each camper and staff member set higher expectations for themselves by teaching them the importance of self-respect and respect for others."
Tony Stein
Owner / Director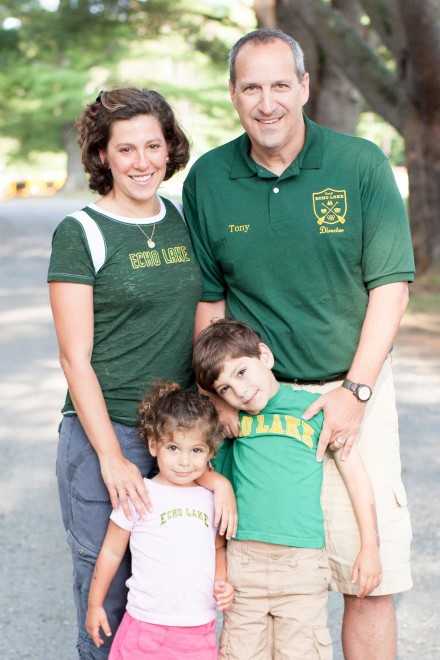 As a third generation owner, Tony grew up at Camp Echo Lake, giving him a unique perspective and insight into what it takes to lead a community of 500 campers and their staff. Tony started as a 6-year old camper in 1969, and has held almost every job at camp along the way to becoming the Camp Director in 1995.
Widely recognized as a leader in the camping industry, Tony has served on the American Camp Association's National Board of Directors, has been President of the ACA's New York Section, and has served on the Board of Directors of Project Morry since its inception in 1996.
Tony has spent the better part of 50 summers at Echo Lake, missing just a few years while earning his MBA and working in the "real world."

When asked what makes Echo Lake such a special place, Tony replied…
"At Echo Lake, kids and staff alike can both truly thrive and feel a HUGE sense of self. We strive to partner with parents to help them develop their children into wonderful young people, willing and able to contribute to the world in which we live."
Amy Medine Stein
Director Emerita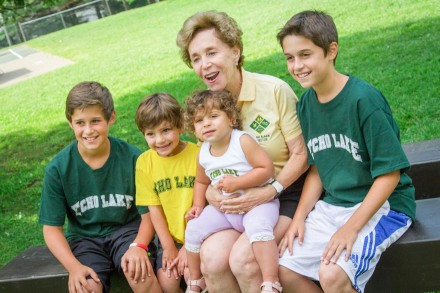 Amy Stein is the Director Emeritus of Camp Echo Lake, and Chairperson of the Board of Project Morry.
Amy is the only person who has been a part of the fabric of Camp Echo Lake since its inception. Her parents, Edith and Bill Medine, founded the camp in 1946 when she was just 8-yrs old. Even as a camper, Amy was committed to ensuring Echo Lake's success, going so far as to have playdates each winter with campers who were on the fence about returning the following summer.
While attending Brandeis University in the 1950s, Amy met her husband, Morry. In 1964, the couple purchased Camp Echo Lake from Amy's parents. For thirty years (until Morry's untimely passing in 1994), the dedicated duo worked tirelessly together to quadruple the camp enrollment, while still maintaining the close-knit community that defined Echo Lake since its inception.
Amy is incredibly proud of how Echo Lake has continued to evolve through three generations of family ownership. Even though she still works very hard to this day, as she has since she was a child, Amy truly believes that she has the best job in the world!

When asked what makes Camp Echo Lake special, Amy replied…
"We always work to celebrate and recognize the best in every child that grows with us. It's no wonder that our campers leave at the end of the summer feeling ten feet tall. They have been loved and respected, and their days and nights are filled with the best of learning and confidence-building. This fabulous community shares, shapes and enhances everyone."
Kelly Wilkinson
Main Village Director / Off-Season Prospective Parent Liaison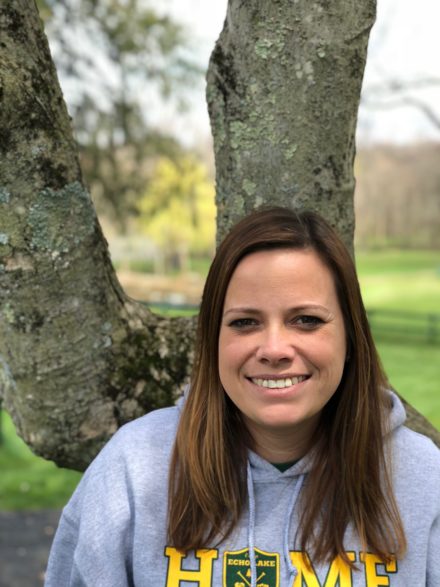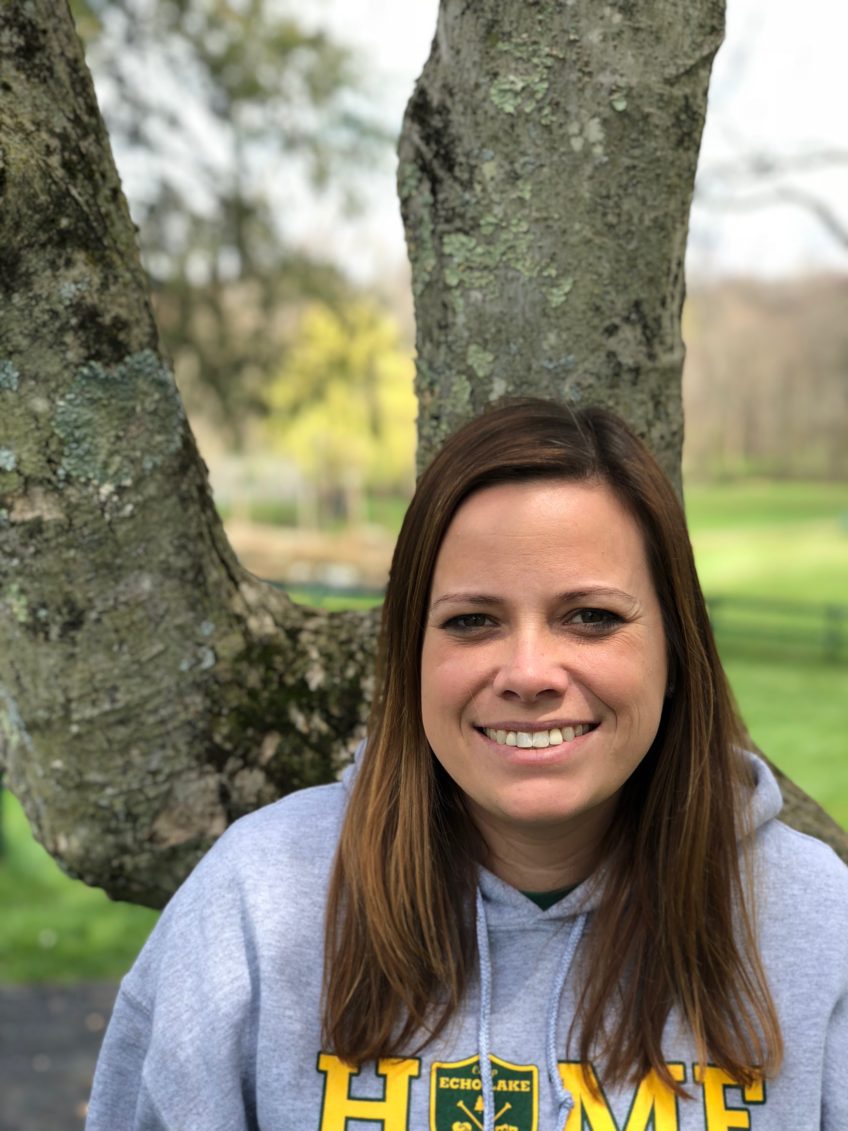 Kelly began her Camp Echo Lake career as a cabin specialist in 2007. She has since worked with campers of all ages as both a Group Leader and Girls' Camp Head Counselor. Kelly has a Bachelors in Childhood Education and a Masters in Literacy Education. Before joining the full time team in 2016 as the Director of Customer Service and Camp Administration, Kelly worked as an elementary school teacher in North Carolina. Kelly uses her experiences as an educator to lead Main Village as the Main Village Director during the summer.

When asked what makes Echo Lake such a special place, Kelly replied…
"The people who uphold the values and traditions of camp make it a truly unique place. Camp is filled with good people. It fosters a community that allows people to build strong relationships and to step out of their comfort zone. The confidence that the camp environment infuses in its campers allows them to continue to develop their skills with pride. There is no better place to learn about yourself and others. Not to mention, we have a ton of fun along the way!"
Sam Wilkinson
Program Director / Staffing Director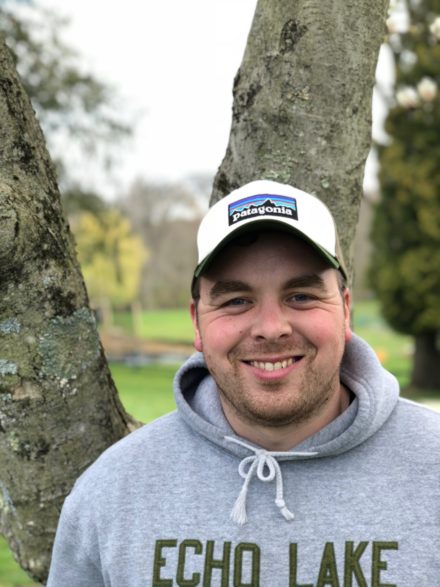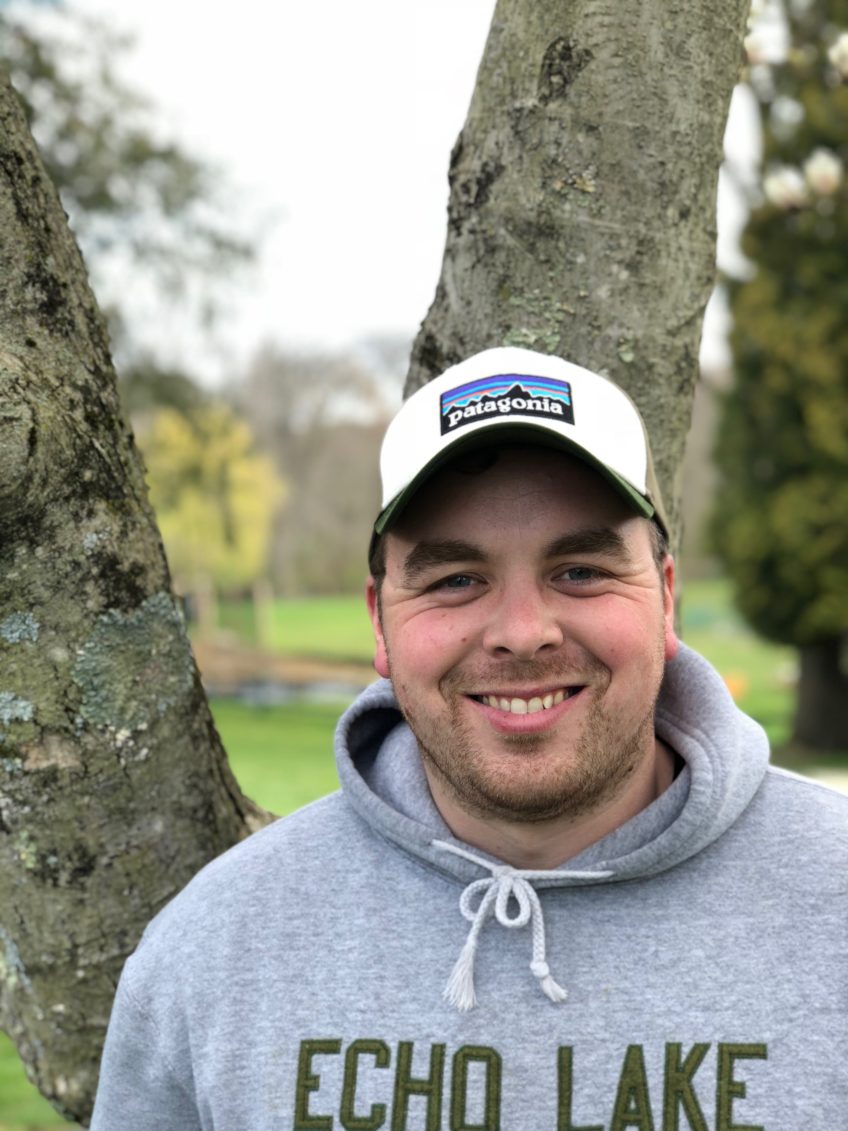 Sam began his Camp Echo Lake career as a Soccer Activity Specialist in 2012, and has since worked as Soccer Head Specialist and Boys Camp Program Coordinator before taking on his current role as Program Director. Sam, originally from the UK, has a Bachelors in Physical Education and School Sport and a PGCE in Primary Education. Sam worked as a primary school teacher back in England and uses his knowledge and experience with children to work with our Head Specialists each summer to develop a progressive, and exciting program. During the off season Sam plays an important role in staff recruitment and hiring.

When asked what makes Echo Lake such a special place, Sam replied…
"Echo Lake has an unique ability to foster an environment that allows people to be truly comfortable, and confident with who they are. Each summer is different, yet the values that are upheld throughout the community makes each summer equally familiar. At Echo Lake we never settle for doing a 'good' job, we consistently evaluate what we do and how we can do it better. Echo Lake is an incredible environment to grow and develop, whether it from a personal or professional standpoint."
Amanda Saperstone
Head Counselor / Communications Manager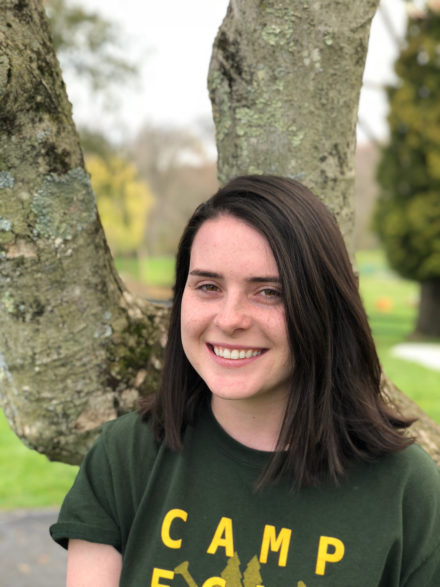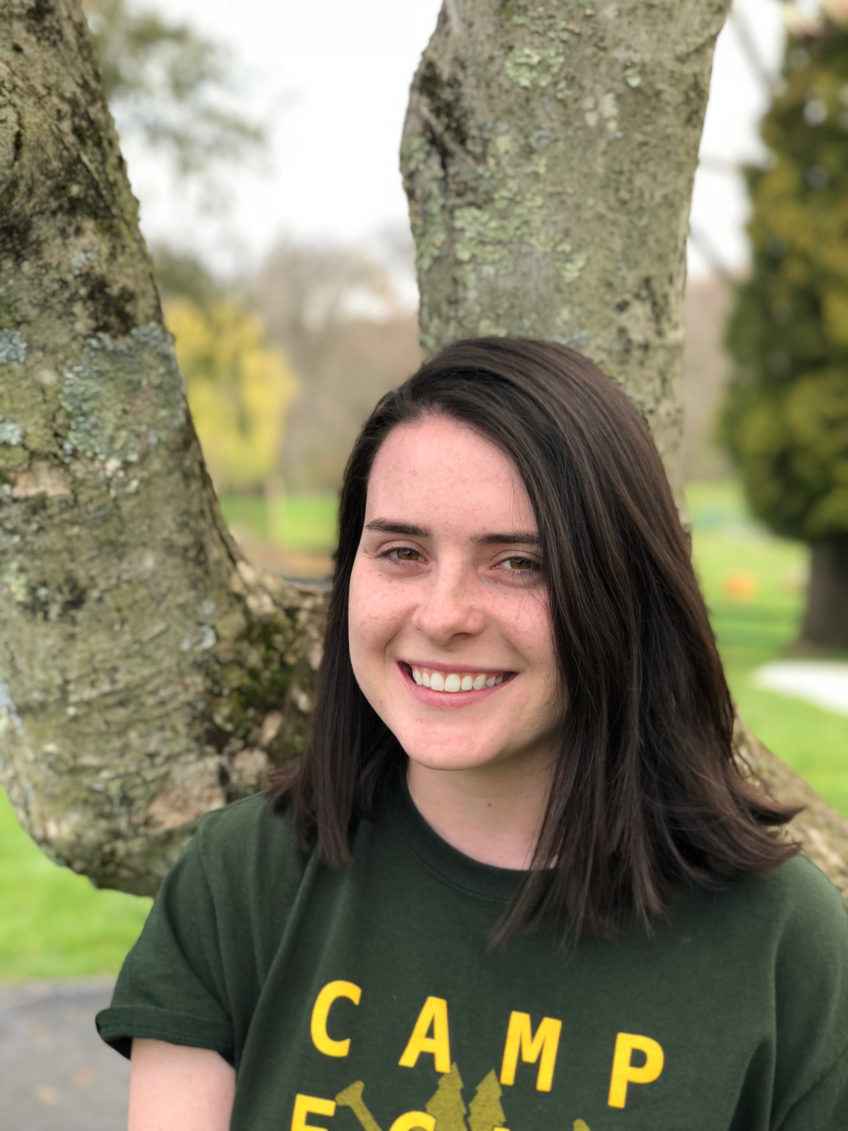 Amanda started at Camp Echo Lake as a lower junior girl in 2004. She has been a staff member at camp since 2013, and over the years has worked as a cabin specialist, group leader, Girls' Camp Program Coordinator and is currently the Junior Girls Head Counselor. Amanda has a Bachelors in Psychology and Education from Smith College. Amanda uses her background as an elementary school teacher in her summer position as a Head Counselor.

When asked what makes Echo Lake such a special place, Amanda replied…
"Echo Lake is full of campers and staff who are genuine, kind, and uniquely talented who lift one another up at every possible moment. Camp is an amazing place to try new things without judgement, and to continue doing and growing in the activities you already love. Echo Lake brings out the best in everyone, and pushes each and every member of the community to become their best selves. Camp brings people together for life and creates memories that will last forever. There is truly no better place to spend a summer!"
Conor Vandendries
Head Counselor / Staff Recruiter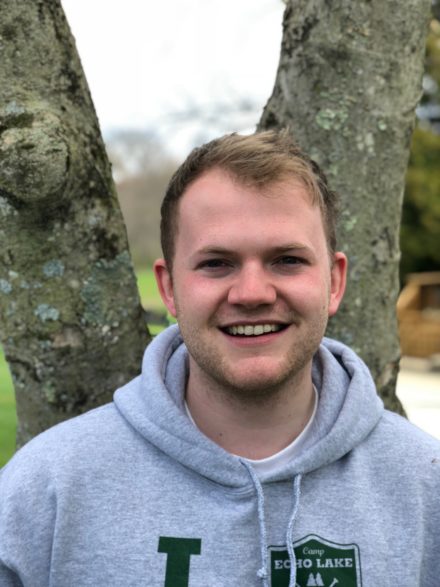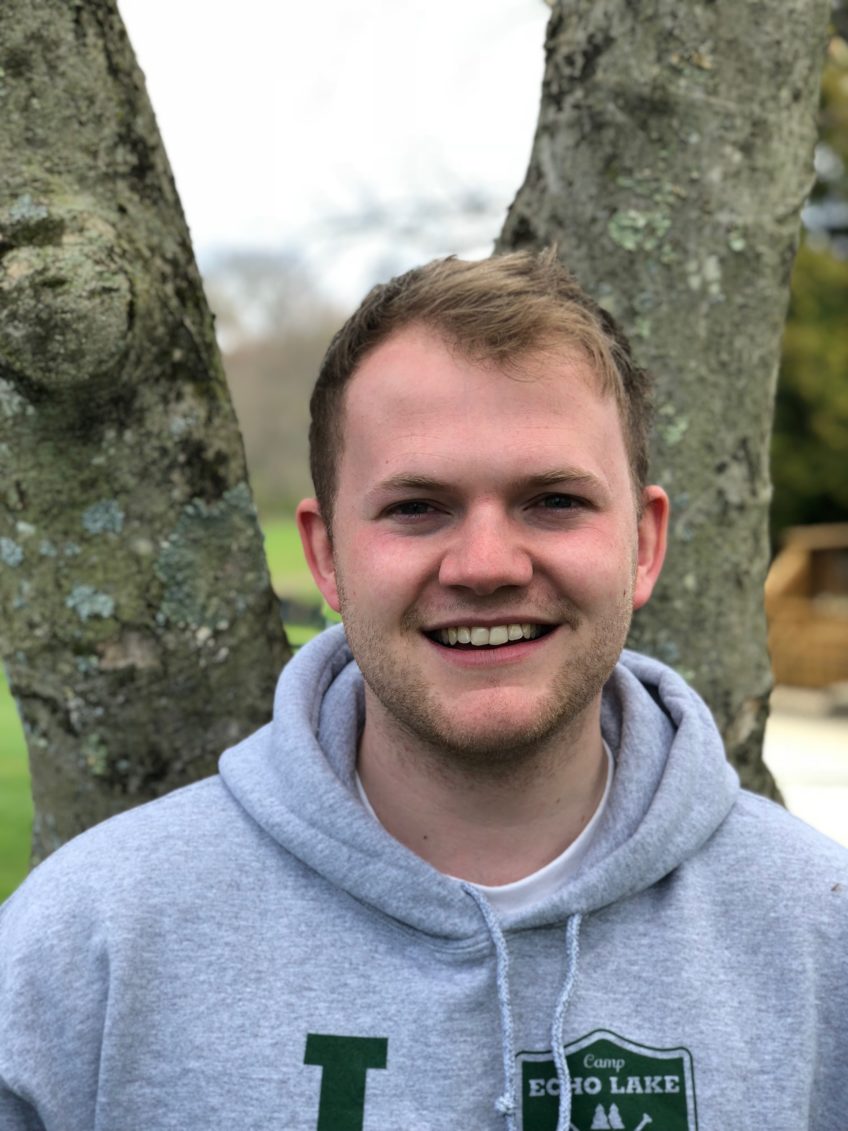 Conor started at CEL as our Fishing Head Specialist in 2016, and has since worked as a Group Leader, Inter Boys Head Counselor, and is now Junior Boys Head Counselor and a member of our year-round team. Between summers at camp, Conor has worked for USA Summer Camp back home in Ireland, recruiting incredible young adults from Europe to work at summer camps in the US. Both in and out of camp Conor has developed an expertise in camper and staff supervision, motivation, and inspiration. Conor has a strong work ethic, a warm way of connecting with diverse groups of people, and the passion to help make CEL the best it can be. Conor will continue to be a Head Counselor during the summer and during the winter months will be an integral part of our staff hiring team.

When asked what makes Echo Lake such a special place, Conor replied…
"The values at Echo Lake are what sets camp apart from other environments. Being kind to others and trying your best are ingrained in the Echo Lake culture. You don't need to be perfect at anything! Once you are willing to try something new, there will be people cheering you on and helping you every step of the way. The unwavering support from campers and staff make camp truly special. I love that at the end of the day, no matter what activities or competitions are going on, everyone is able to come together as a community"